Little Apple Brewery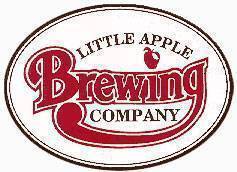 Serving Fresh Hand-crafted Beers and Certified Angus Beef® Steaks
A leading Manhattan, Kansas, eating establishment, The Little Apple Brewing Co. & Restaurant, is co-owned by Galen and Lori Fink, a small group of fellow Angus breeders and integral team members, Managers Russ and Kelly Loub.
"The Little Apple" completes the circle of Fink Beef Genetics' total industry involvement from cow herd to consumer. Featuring Certified Angus Beef®, it is "The Steakhouse in Town," building a reputation upon high-quality product, superior customer service and good atmosphere. Galen and Lori remark, "This experience has proven the value consumers place upon quality and service."
Restaurant ownership and marketing the end product have emphasized the importance of predictability, quality and efficiency all the way from cow herd genetics to the feedlot, packer and consumer. It has reinforced Finks' commitment to customer service as a vital part of successful marketing.
Little Apple Brewing Company wins 2002 Beef Backer Award! 
(Topeka) - Little Apple Brewing Company has been named winner of the 2002 Beef Backer Award by the Kansas Beef Council (KBC) according to KBC officials, the Manhattan restaurant was selected for its superior leadership, dedication and commitment to menuing and merchandising beef.
Since opening in 1995, Little Apple has made incredible strides in sales volume and reputation due to reliance on high quality and carefully prepared beef entrees. This hard work has paid off and moved them from the 1996 honorable mention winner in the Beef Backer Awards program to the overall winner in 2000 and 2002.
Little Apple features Certified Angus Beef® (CAB®) on the menu. The staff and management's dedication to beef is most apparent, as beef is present in virtually every category on the menu. The wide variety of menu options include Grilled Sirloin Pizzetta; Mediterranean steak salad; Philly steak sandwich; a variety of mouthwatering burgers; and CAB® steaks that include porterhouse, ribeye, KC strip, filet and top sirloin. The only menu category void of beef is the dessert lineup.
"Over the years, the proliferation of beef representation on our menu has demonstrated our mission to promote beef as the primary dining choice," said Little Apple Brewing company General Manager and Co-Owner Russ Loub. "In our latest menu revision, we added five new beef items (Steak Quesadillas, BBQ Meatballs, Steak and Black Bean Burrito, Old-Fashioned Chili Dog and Spaghetti with Meatballs), bringing the total number of beef menu items to 34," added Loub.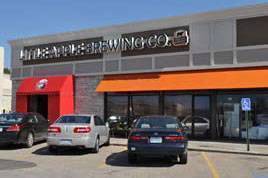 "The beef industry's goal of providing the consumer a great eating experience every time is accomplished by Little Apple Brewing Company. As cattle producers, we are proud of how our product is presented to the public by this outstanding restaurant," said Kansas Beef Council Executive Committee Chairman Tom Toll of Lindsborg. "Little Apple Brewing company has received several awards for their handcrafted beers. Now they also are known for serving some of the finest beef in the state," added Toll.